This week, we have been learning about persistence.
Persistence is seeking excellence and never giving up.
We had to do a persistence poster.
Here is my poster.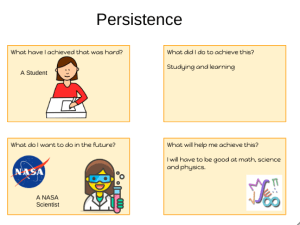 I want to be a NASA scientist when I grow up.
What do you want to be when you're older and what skills will you need to achieve that?