This week, we have been learning about forgiving others.
We had to fill in a template about steps to forgive.
I think it's very important to think about who you're forgiving and what they did to you.
Here is my work.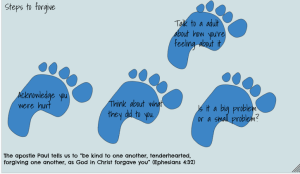 What do you think is the most important step to forgive?