This week, we had to do a saint top trumps card.
I chose St Dominic because he was the patron saint of astronomers and I like things related to space.
We had to find out the canonized date, feast day and more.
The interesting thing about my saint was healing a badly injured person.
Here is my top trumps card.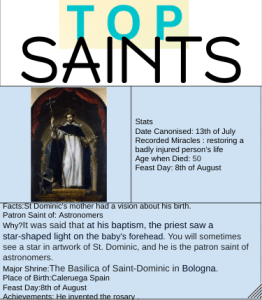 Who will be your saint?