Today, I did an activity on the Summer Learning Journey.
I liked the activity because it was about my favourite thing, Space!
We got to design our own curiosity rover for exploring Mars.
Mine looks just like a normal rover.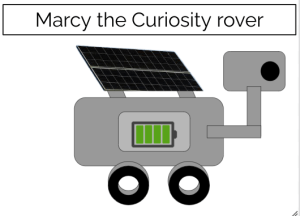 It's called Marcy!
It has solar Panels and it charges its battery from the sunlight.
It has wheels and camera lense.
What will your rover be called?