This week, I did a one line drawing activity on Summer learning Journey.
A one line drawing is a type of drawing that uses one line to connect all the shapes. I did a portrait of Cleopatra on a piece of paper.
I used 3 colours- Yellow, Green and Black.
I hope you like it!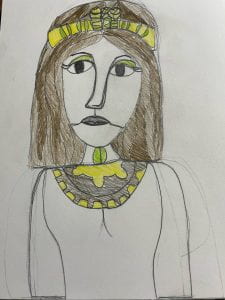 What will your one line drawing be?