This week, we did class plays in our Worm class. (writing,reading and math)
We wrote the scripts in groups and acted it out.
Our play was called Crazy Times and I joined it because someone in the group missed out.
I played a time traveller 1 and I was a bit nervous because I only practiced once.
But it was really fun and I liked having a go at it.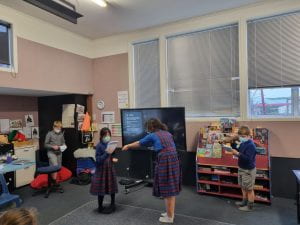 Have you ever seen a play?