This week we are working on a slide called could we live in space?
I was really excited because space is my favourite thing to learn.
We made a KWL (What I know, What I think I know and What I want to learn)
I had big book about space so it was easy for me to do this activity.
I really like this activity because I got to share lots of ideas to the class.
Here is my KWL.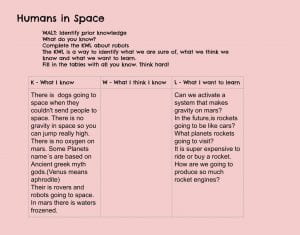 Is there anything you can add to my KWL?